It's easier than ever to stay connected to all Kawartha Lakes news and press releases, alerts, public notices and construction updates. View and subscribe to all news or pick and choose the subjects that matter most to you. Your news will be delivered to your email inbox as it happens.
Stay up-to-date while on the go by downloading our mobile app, Pingstreet. The app provides residents with access to waste and recycling collection dates, latest news and events, emergency notifications and more.
Posted on Wednesday, June 24, 2020 03:03 PM
See below for a COVID-19 update from Mayor Letham
Posted on Thursday, June 11, 2020 03:08 PM
Kawartha Lakes – The municipality will be reopening access to both the Laxton-Digby-Longford (Norland) and Somerville (Burnt River) landfill sites in the upcoming weeks. Both sites...
Posted on Wednesday, June 10, 2020 04:35 PM
Watch the latest update on COVID-19 from Mayor Letham below: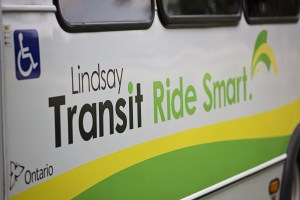 Posted on Monday, March 23, 2020 02:26 PM
In order to increase safety measures as well as further implement social distancing, Lindsay Transit has suspended their regular transit operations as of March 23, 2020.

LIMO...
Posted on Wednesday, March 11, 2020 10:09 AM
Effective March 11, 2020 the AquaGlide at the Lindsay Recreation Complex will be unavailable due to unforeseen circumstances. The AquaGlide will not be in the water on Mondays...