It's easier than ever to stay connected to all Kawartha Lakes news and press releases, alerts, public notices and construction updates. View and subscribe to all news or pick and choose the subjects that matter most to you. Your news will be delivered to your email inbox as it happens.

For media inquiries, please contact the Communications Division.
Posted on Wednesday, November 10, 2021 12:13 PM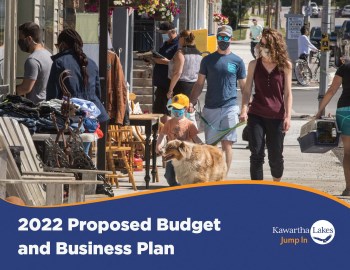 Kawartha Lakes - Council will hold a Special Council meeting on Thursday November 18 at 6:30pm. The purpose of the meeting is to invite members of the public to learn more about...
Posted on Tuesday, November 09, 2021 09:44 AM
Kawartha Lakes – With the snow and cold weather fast approaching, the City of Kawartha Lakes is looking to partner with landlords in Kawartha Lakes and Haliburton to help those...
Posted on Monday, November 08, 2021 10:44 AM
Kawartha Lakes – After an extended closure due to the COVID-19 pandemic, the Kawartha Lakes Parks, Recreation and Culture Division is pleased to announce that effective Monday...
Posted on Friday, November 05, 2021 03:38 PM
Kawartha Lakes – Every year on November 11, we honour the sacrifices made by Canadian men and women to protect the rights and freedoms we cherish today. Flags will be lowered...
Posted on Thursday, November 04, 2021 04:05 PM
Kawartha Lakes – The following are highlights from the Committee of the Whole meeting on November 2, 2021. All items will return to Regular Council on November 16 for further...