It's easier than ever to stay connected to all Kawartha Lakes news and press releases, alerts, public notices and construction updates. View and subscribe to all news or pick and choose the subjects that matter most to you. Your news will be delivered to your email inbox as it happens.

For media inquiries, please contact the Communications Division.
Posted on Tuesday, May 26, 2020 04:31 PM
Kawartha Lakes – At today's Council meeting, CAO Ron Taylor provided Council and staff with a brief overview of the municipality's response since the State of Emergency began just...
Posted on Friday, May 22, 2020 03:43 PM
Kawartha Lakes – Please be advised that the Lindsay landfill has been temporarily closed for the remainder of today, May 22, due to a fire that occurred at the tipping face.

...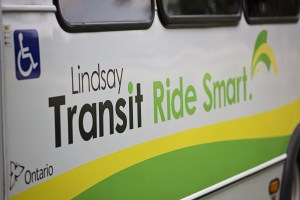 Posted on Monday, March 23, 2020 02:26 PM
In order to increase safety measures as well as further implement social distancing, Lindsay Transit has suspended their regular transit operations as of March 23, 2020.

LIMO...
Posted on Thursday, March 12, 2020 01:06 PM


Kawartha Lakes – Each year as the spring thaw approaches, areas of the municipality are prone to flooding. For those who are in a flood plain area, Kawartha Lakes Fire...
Posted on Wednesday, March 11, 2020 10:09 AM
Effective March 11, 2020 the AquaGlide at the Lindsay Recreation Complex will be unavailable due to unforeseen circumstances. The AquaGlide will not be in the water on Mondays...