It's easier than ever to stay connected to all Kawartha Lakes news and press releases, alerts, public notices and construction updates. View and subscribe to all news or pick and choose the subjects that matter most to you. Your news will be delivered to your email inbox as it happens.

For media inquiries, please contact the Communications Division.
Posted on Thursday, April 28, 2022 10:29 AM
Kawartha Lakes - The municipal-wide burn ban will be lifted effective Sunday May 1, 2022. The burn hazard index will be set to moderate.
Chief Jones would like to thank those who...
Posted on Wednesday, April 27, 2022 10:49 AM
Kawartha Lakes – Nominations for City Council and School Board Trustees open on May 2 until August 19, 2022. All required forms for nomination, are to be hand delivered to City...
Posted on Monday, April 25, 2022 09:47 AM
Kawartha Lakes – From April 22-29, 2022, flags are lowered at Kawartha Lakes City Hall, Municipal Service Centres and Logie Park to mark the passing of Thane Yeo.
Mr. Yeo...
Posted on Friday, April 22, 2022 07:58 AM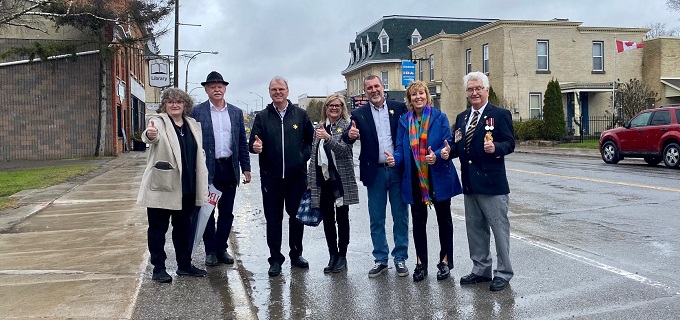 Issued by Laurie Scott, MPP, Kawartha Lakes-Haliburton-Brock

Kawartha Lakes - The Ontario government is investing up to $3 million to help the City of Kawartha Lakes in the reconstruction...
Posted on Thursday, April 21, 2022 05:45 PM
Kawartha Lakes – The Mill Pond Bridge on Mary Street in Omemee is now open to vehicular and foot traffic.
In 2019, the bridge was identified as having a structural issue...