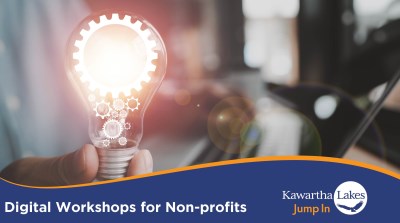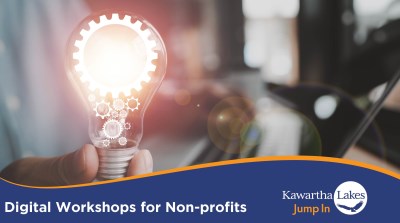 Kawartha Lakes – The Community Pandemic Recovery Task Force and Pinnguaq Association are pleased to present four free digital workshops for non-profit organizations.
"The Community Pandemic Recovery Task Force is committed to helping local non-profit organizations build their capacity given the ongoing effects of the pandemic," said Task Force Co-Chair Amy Terrill. "The partnership with Pinnguaq enables us to focus on specific needs related to adapting to the digital environment, that were identified by non-profits in our previous outreach."
The workshops are designed to help expand knowledge of digital tools that are being used more widely because of the pandemic. Workshops will run on Wednesday afternoons from 1 to 3pm beginning May 19. There are no pre-requisites to attend and anyone can attend just one or all of them.
"For leaders of community organizations, improving your teams' digital skills is easy to achieve. These workshops will help you operate smarter and leaner, and enable you to make a bigger impact in our community," says Pinnguaq CEO Ryan Oliver. "That's why we're proud to offer our expertise in skills training in partnership with the Community Pandemic Recovery Task Force and support our fellow non-profits in the Kawartha Lakes."
To register please visit https://bit.ly/pinnguaqworkshops. Registration is free.
May 19 – Overview of Virtual Meeting Platforms
In this workshop we'll look at some of the most popular virtual meeting platforms including Zoom, Google Meet and Microsoft Teams. We'll review how to setup and host your own meetings and look at the different ways meeting participants can join and engage with each other.
May 26 – Digital Literacy and Online Safety
Using SecurityPlanner.org learners will understand how to protect their personal information while online, source reliable information online for their ongoing protection and how to do a safety check-up on their devices and computer.
June 2 – Introduction to Social Media
This course is intended to provide a foundational knowledge of the most important social media platforms for small businesses and assist them with using those platforms. It will provide exercises in understanding your business's audience, figuring out what to post about on social media and reviewing your business's performance on social media.
June 9 - Graphic Design with Canva
This course is designed for adult learners interested in learning more about some basic graphic design skills that could be used in their small business or professional environment. Learners will explore basic design principles and resources that will make your company stand out and catch your audience's eye.
These workshops build on previous learning opportunities hosted by the Community Pandemic Recovery Task Force, as well as the Community Pandemic Recovery Fund which just announced a second round of funding opportunities.
About Pinnguaq
Working alongside rural, remote, Indigenous, and other underserved communities, Pinnguaq delivers programs to cultivate STEAM skills through innovative technology, art, and play.
-30-