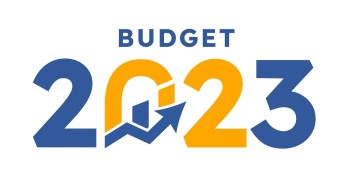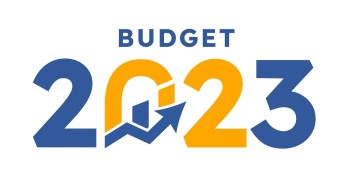 Kawartha Lakes – Over two days of Council meetings, January 17 and 26, Council heard presentations and asked questions of the ten department heads and senior financial staff at the City. The presentations covered highlights of the departments' achievements in 2022 and the major themes affecting the 2023 budget.
CAO Ron Taylor introduced the pressures on this year's budget: maintaining affordability amid rising inflation, the labour market and staffing constraints, supply chain delays and shortages and maintaining aging infrastructure across the City's vast collection of facilities and fleet.
Taylor noted, "I'm quite pleased that although we were facing double digit pressures with this post-pandemic budget, we are coming in at a proposed 3 percent increase, meeting Council's target. The year ahead looks to continued recovery from the pandemic with a focus on enhancing the customer experience. Aging infrastructure continues to be a focus and we are maximizing lifecycle extension while reducing the overall footprint of City assets to meet our community's needs."
Mayor and Council's priorities over the next year will include a proactive pandemic response, responding to building and facilities needs and maintaining strong public health partnerships. This includes support for the new Community Care campus and the Ross Memorial Hospital capital campaign. Taking the pulse on public expectation with respect to accessing services and the evolving needs of the community will be top of mind.
Mayor Elmslie commented, "Prior decisions to weather the storm have put us in good stead. We've been able to avoid the double digit increases that could have been the reality for this budget. I encourage the new Council to continue along this path. We are in an enviable position compared to our counterparts in Eastern Ontario. Many municipalities are facing six to eight percent increases. Together we will create tools to ensure our financial health over the long term, such as a debt review and reserve strategy. We heard from staff the many accomplishments that have been made over the last year, and we look forward to a year of catching up on the projects needed to serve the community into the future."
Watch recordings of the Council meetings in full on YouTube: January 17 meeting part one, January 17 meeting part two, January 26 meeting.
Upcoming Budget Meetings:
Special Council meeting, Public meeting for Budget Overview, February 2, 2023, 7pm, livestreamed on YouTube or in person in Council Chambers.
On February 14 and 28, tune in or attend the budget deliberations. See our budget page for details on the schedule: www.kawarthalakes.ca/budget
- 30 -