Kawartha Lakes – At the October 29 Special Council meeting, the Kawartha Lakes Municipal Airport, which is part of the City's Engineering and Corporate Assets Division, presented to Council an update on all the programs that took flight over the past year. Bob Hunter and Malcolm Cook of The Loomex Group, who provide operational support for the airport, gave an overview of the following highlights:
To improve safety and efficiency, the airport recently upgraded the resurfacing and maintenance of its main runway, as well as introduced new taxiways, access roads and vehicle control gates
For future expansion, the airport intends to rent land for approximately eight privately owned hangars and is in preliminary planning to modify the orientation of its grass runway and then pave it
In 2019, the airport saw growth in demand for hangar space, aircraft tie down areas, guests to Airport View Restaurant and flight school training
Over the past three years, fuel sales were up 53%
The airport, a municipally owned property that has several privately run businesses, is responsible for many initiatives aside from public use of the runways. They also provide a site for important emergency services such as Ornge and the RCMP, with a 24/7 Jet Fuel Access for accident-site landings and OPP rotary traffic use. Our Canadian Armed Forces also use the local airport as a training designation for operations such as search and rescue, transportation and special ops aviation squadron.

In addition, the airport is also home to the Kawartha Lakes Scenic Tours, offering a year-round "bird's eye view" of the municipality, ranging from Lindsay to Bobcaygeon, Woodville, Fenelon Falls, Pontypool, Kinmount, Coboconk and everywhere in between.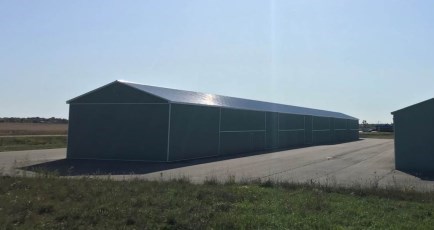 Its two hangars, holding 10 aircrafts each, and 21 tie downs offer year-round public storage for aircraft vehicles. The property is also home to the Airport View Restaurant and Time is Flying Gift Shop; visitor favourites known to local pilots, community members and residents alike.
"The airport is a valuable asset providing economic, social, and community benefits to the City, that is paying its way without the necessity of operational funding support," said Bob Hunter, Kawartha Lakes Airport Manager at The Loomex Group.
For more information, please visit our website or the Municipal Airport website.
- 30 -