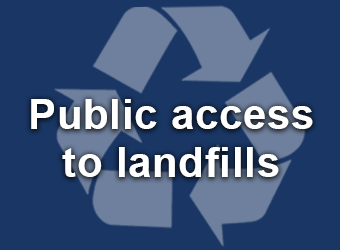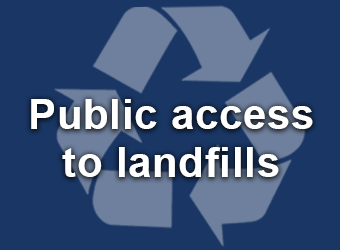 Kawartha Lakes – Beginning today May 11, residents will be able to make their way to the Lindsay Ops Landfill to drop off their waste and recycling. Under the State of Emergency, the municipality made the decision to close all five landfill locations after following health and safety protocols outlined from the Health Unit and the Province.

Over the past month, Council and staff have been working diligently to modify operations to allow access to the sites once again, while still being able to maintain safety and physical distancing. Enhancements have been put in place at the Lindsay Ops Landfill, which is the first location open to the public, followed by the Fenelon and Eldon locations, which will open during the week of May 17.

"Restricting access to our landfill sites was a difficult decision as we understand the need to dispose of waste properly," stated Bryan Robinson, Director of Public Works. "I am confident that we now have the right measures in place to begin to offer public waste operations on site, while still being able to keep health and safety a top priority."

Although the municipality is allowing residents on site, there will be modifications to service levels to ensure that safety protocols are being following. The following policies will be put in place for landfills that are opening:
No cash payments. Only debit and credit will be accepted.
Limited access on site. Please be patient and be prepared to wait as our staff will be directed to limit the number of vehicles and members of the public allowed on site.
In addition, curbside collection will still remain at three clear garbage bags allowed per household and there will still be a second leaf and yard pick up in June.
Round-Up Event Days and our Adopt-a-Road Program have both been cancelled/put on hold for the 2020 calendar year due to the pandemic.
When on site
Cooperation and respect from all parties on site will need to be maintained to ensure that we can continue to offer waste management services. If you are planning to visit a landfill location, please abide by all safety protocols in place and follow directions laid out by staff. Modified services and precautions have been put in place for the well-being and safety of everyone.

- 30 -

Media Inquiries