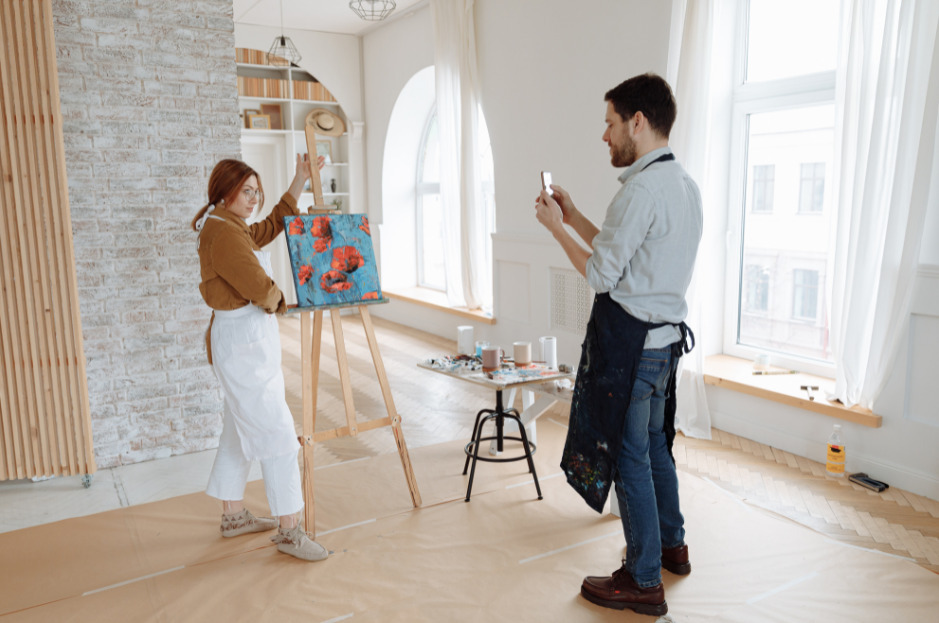 Kawartha Lakes –The struggle to capture the true essence of your artwork through smartphone photography is about to become a thing of the past. Kawartha Lakes Economic Development is offering a free smartphone photography workshop.
Designed to empower local artists, this workshop will help you unlock new dimensions of artistic expression through the lens of your Apple or Android smartphone. Led by an experienced photographer, this personalized session will take place in the comfort of your own studio or creative space.
Here's what you can expect from this unique program:
Mastering Light and Focus: Whether your medium is painting, sculpture, or any other form, the right lighting can make all the difference.
Expert Guidance: Benefit from the insights and expertise of a seasoned photographer who will be there to guide you every step of the way and maximize the potential of your smartphone camera.
Showcasing Your Art: Discover how to showcase your art in its full grandeur, whether it's destined for online marketplaces, juried exhibitions, or personal promotion. A well-captured image can be the key to attracting the right audience.
Don't miss out on this fantastic opportunity to elevate your artistry and take your smartphone photography skills to the next level. Embrace the power of technology to capture the true essence of your creations like never before.
This workshop is free, but spaces are limited to only 15 artists. To secure your spot, make sure to register before 4:30pm on September 23, 2023. Registration is easy; simply fill out the form on our website.
- 30 -