Kawartha Lakes – While flooding is not currently imminent, Flood Watches are in place by Kawartha Conservation and MNRF Bracebridge Minden Parry Sound District. Residents in flood prone areas are encouraged to prepare their properties accordingly.
Sandbags available for pick up
For those who are in a flood plain area, pre-filled sandbags as well as materials for residents to make their own sandbags to assist with flood preparation, are available at the following locations:
Pre-filled sandbags:
Burnt River Community Centre: 16 Somerville Centre Rd, Burnt River
Coboconk Legion Ball Park: 6699 Highway 35, Coboconk
Sand and bags for filling (shovel required):
Ward Park Norland Community Centre: 7675 Highway 35 North, Norland
Dalton Community Centre: 13 Rumohr Drive, Sebright
Chisholm Trail south of Black River Road near Amon Drive
Please note for locations with sand and bags available, residents will need to bring their own shovel to fill the bags.
Residents in flood prone areas are encouraged to take advantage of the supplies and prepare their properties now. As the warmer weather is here and there is potential rain in the forecast, it's important to act now and ensure you have a plan in place should flooding occur.
---
Road closures due to flooding
Public safety is our top priority. Roads will be closed if they are deemed to be unsafe. As of 1:50pm on April 6, the following roads are closed due to water over the road:
Monck Road at the intersection with Buller Road in Norland
Pinery Road at Monck Road
The most up-to-date road closures and re-openings are posted on Municipal 511 and can be viewed on the flood page of our website at www.kawarthalakes.ca/flood or directly at www.municipal511.ca.
---
Kawartha Conservation Watershed Conditions Statement – Flood Watch in effect April 4 through April 10
Kawartha Conservation issued a Watershed Conditions Statement – Flood Watch for Tuesday April 4 through April 10. No widespread flooding is expected; however, flooding in low-lying areas, areas adjacent to streams and road ditches may occur. Smaller watercourses may reach or overtop their banks. Ponding of water on urban surfaces may occur as storm sewer systems can become overwhelmed by high runoff.
Water levels in local rivers and streams started rising in response to the runoff produced by the recent rainfall over the past week, the water levels and flows in local watercourses remain elevated. There is still a considerable snowpack in the watersheds to the north of the Kawartha Region which is expected to melt, and combined with the rainfall, will contribute to higher water levels in the Kawartha Region.
If you are aware of or have concerns about flooding, please contact Kawartha Conservation at 705-328-2271 or 705-344-0155 after hours.
For more details, read the Watershed Conditions Statement news release.
---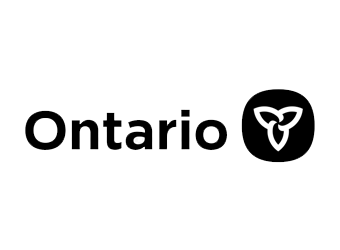 Ministry of Natural Resources and Forestry (MNRF) Bracebridge Minden Parry Sound District Flood Watch in effect April 5 through April 14
The MNRF Bracebridge Minden Parry Sound District is advising area residents that a Flood Watch is in effect in the district until Friday April 14, 2023.
This message will affect residents within the MNRF Bracebridge Minden Parry Sound District for portions of the District Municipality of Muskoka, the County of Haliburton and City of Kawartha Lakes. River Sections included in this Flood Watch are: Irondale River near Minden, Burnt and Black River within the City of Kawartha Lakes, Black River near Vankoughnet, and Big East River near Huntsville.
Runoff to local lakes and rivers is increasing significantly. River flows in certain areas may rise to flood thresholds with increased runoff. Lower-lying portions of known flood-prone areas are likely to be impacted to various degrees as lake/river levels rise over the next week.
Residents and visitors should exercise caution while around waterbodies and maintain close supervision of children and pets.
For more details, read the MNRF Flood Watch news release.
---
Stay informed
The most important step you can take to be prepared is to ensure you stay up-to-date on flood warnings and advisories. The municipality has many different channels to help keep the community informed. Please take the time to sign up for any of the following:
Subscribe to the municipal newsroom to receive public notices and advisories straight to your email
Download our municipal information tool, Pingstreet, on your mobile device to receive emergency push notifications
Tune in to the latest warnings and advisories on 91.9 Bounce FM radio and Global/CHEX television and other local news sources.
Visit the municipality's Emergency Management page for tips on how to prepare yourself and your property for flood season.
- 30 -