"Our Stories" - Kawartha Lakes Intangible Culture Experience
Mapping our stories enables us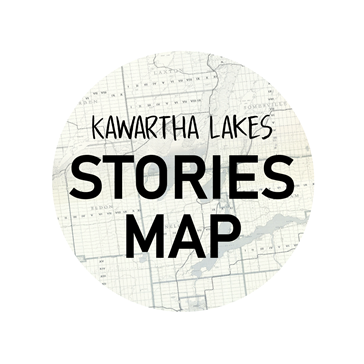 to preserve stories from our past, to share memories passed down through our families, and to tell others about the traditions and activities that are unique to Kawartha Lakes. Stories are an expression of our intangible culture - the beliefs, traditions and customs that shape our behaviours, and that influence the way that we see the world, the objects that we craft and the cities that we build.
Mapping "Our Stories" helps us discover our heritage and aspects of local culture that may not be apparent, that may not be recorded in textbooks or that may be at risk of being forgotten. It can also be a tool that helps us to see and experience our diversity. We can present multiple stories about a place, an event or situation that may have been interpreted differently by others. Neither account is necessarily right or wrong - just another perspective.
The best cultural tourism experiences draw upon the unique local cultural heritage of a particular place and offer visitors the chance to hear the stories, to visit the places and experience the cultural characteristics that make a community unique. Mapping intangible culture through the Stories Map can also identify cultural assets and characteristics that our community and visitors value, and can be source of inspiration for new businesses that help to expand our local cultural and tourism economy.