It's easier than ever to stay connected to all Kawartha Lakes news and press releases, alerts, public notices and construction updates. View and subscribe to all news or pick and choose the subjects that matter most to you. Your news will be delivered to your email inbox as it happens.

For media inquiries, please contact the Communications Division.

Posted on Thursday, September 28, 2023 08:49 AM
Kawartha Lakes –  The following are highlights of the Regular Council Meeting on September 26, 2023.
The Regular Council Meeting can be viewed in full on the City's YouTube...
Posted on Monday, September 25, 2023 05:46 PM
Kawartha Lakes – Fire Chief Terry Jones is calling on all residents of Kawartha Lakes to test their smoke alarms on September 28 as part of Test Your Smoke Alarm Day. Be...
Posted on Wednesday, September 20, 2023 05:17 PM
Kawartha Lakes – In the last 50 years, North American bird populations have dropped by more than 25 percent. Want to learn how you can be a part of making Kawartha Lakes...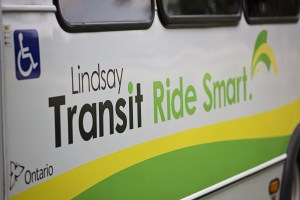 Posted on Wednesday, September 20, 2023 01:58 PM
Kawartha Lakes – Lindsay Transit is offering a safe and affordable way for residents to get to and from the Lindsay Exhibition (LEX) for the 2023 event.
The shuttle bus will...